Cigar Box Bass Guitar
POSTED BY Mike Doyle ON artists, guitars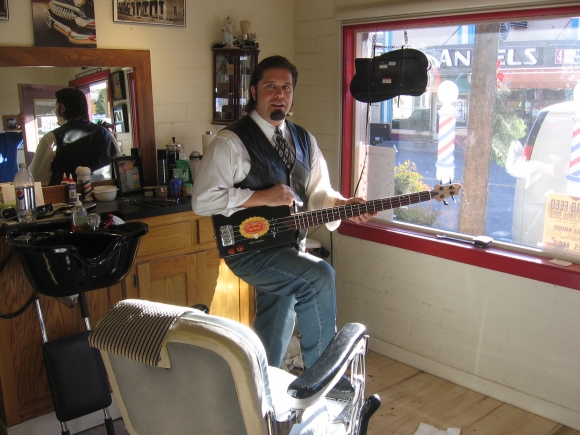 We started a new line of CBG's. A cigar box bass. We call it "The Barber's Bass" and we think we're the first to make such a beast of this caliber!
It looks bad ash, and plays smoother than than a good cigar smokes and with its custom JankTone bass pick-up it really smokes.
Stay tuned for more updates.